EDUCATION - SCHOOLS - DAYCARE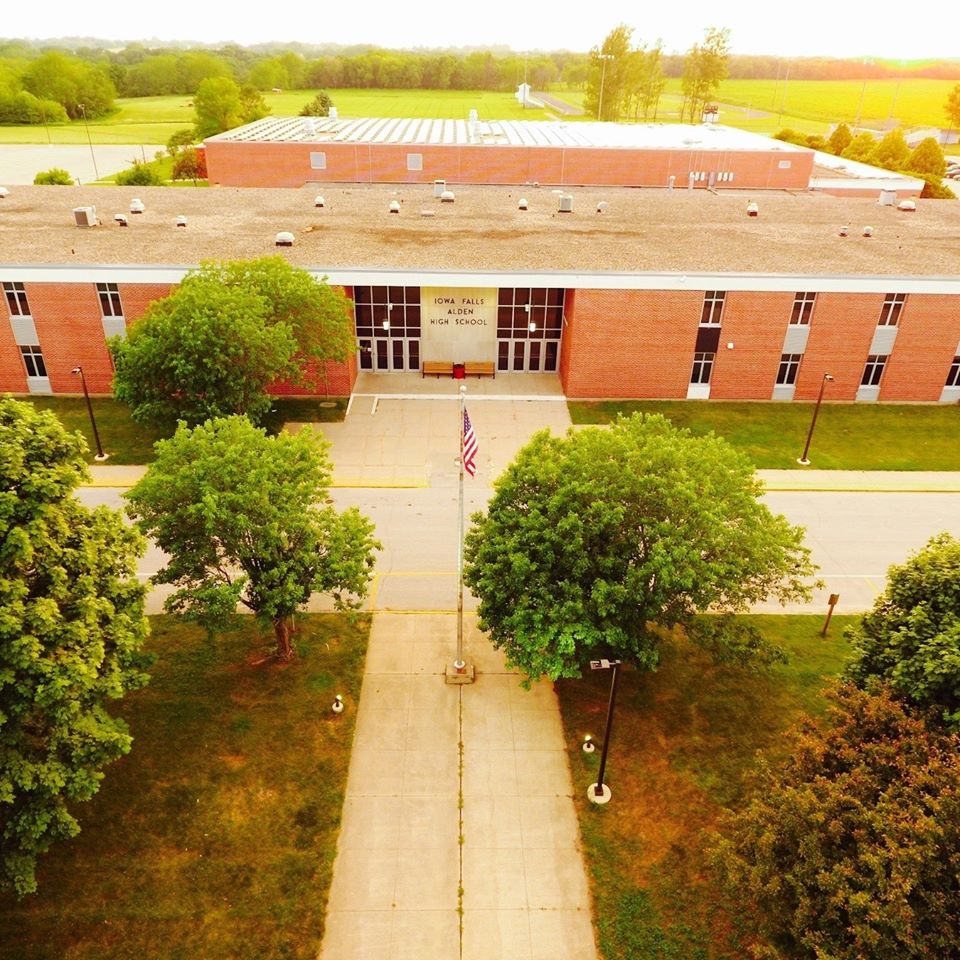 Iowa Falls Area Schools
The Iowa Falls and Alden School Districts strive for excellence in all they do whether it is academic achievement, athletic success, fine arts accomplishment, or club and organization recognition.
Iowa Falls-Alden High School
(641) 648-6440
Riverbend Middle School
(641) 648-6430
Pineview Elementary School
(641) 648-6410
Rock Run Elementary School
(641) 648-6420
Alden Elementary School
(515) 859-3393
Education and Daycare
Iowa Falls-Alden CSD After School Program


Eldora Children's Center
1111 10th St.
Eldora, IA 50627
(641) 939-3926
Eldora Tiger Den
Eldora, IA 50627
(641) 858-2273
Wiggles and Giggles Day Care
2104 Washington Ave.
Iowa Falls, IA 50126
(641) 373-0175
Ellsworth Community College
Iowa Falls is home to Ellsworth Community College, which is one of the oldest community colleges in the state. ECC's beautiful main campus is situated on the North end of Iowa Falls. Additionally, ECC's Hamilton Campus consists of the Ellsworth Equestrian Center and the Agriculture & Renewable Energy Center on the South end of town. Ellsworth Community College also operates the Dale Howard Family Activity Center, which serves both students and the community. ECC consistently ranks in the top 50 community colleges in the nation, one of only four Iowa community colleges to make the list in 2020. Ellsworth offers numerous degree and certificate options, and an Associate of Arts transfer degree that can be taken entirely online. With its partnerships with the University of Northern Iowa, Iowa State University, and the University of Iowa, not only is transferring easy, but ECC has the #1 student transfer rate in Iowa. ECC grads also have the second lowest student debt on graduation rate of ALL two-year and four-year institutions in the state!
There are many ways to EXPERIENCE ELLSWORTH. Take in a football game at Cadet Field, cheer on the Panthers in Dittmer Gym, explore the outdoors at Caulkins Nature Center, or check out a horse show at the Ellsworth Equestrian Center. There's something for everyone!
For more information about education in Iowa Falls, call (641) 648-5549 or contact us.