New Labor Market Data available - Higher Wages, Vacation, Flexible Hours Could Attract Workers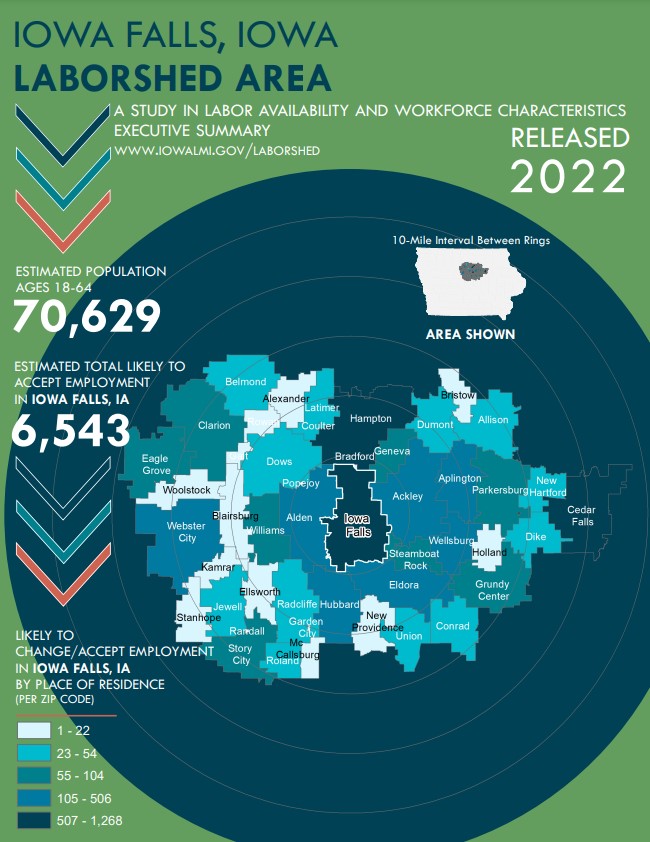 Iowa Falls Area Development hosted a Lunch-and-Learn on April 26th for area employers and Human Resource Managers. Katie Lippold, Labor Market Research Economist for Iowa Workforce Development presented results from a recent labor shed study.
Lippold reported that according to a recent survey of Iowa Falls employers, 61.6% of the people who work in Iowa Falls also live here. While the remaining 38.4% live in surrounding communities. She also reported that in a survey of workers the number one benefit they want to receive is vacation. This is a change from the past when health, pension and dental were at the top of the list.
Find out more about the presentation in the Times Citizen article.
View the full Laborshed Analysis reports on our website.
View specialized labor reports for different industries on our website.